TEXARKANA, Texas – The Texarkana Museum Systems is beginning restoration work on a local historic home.
The Ace of Clubs house was built in 1885.
It was restored once in the late 80's, but since then it's accumulated some high dollar fixes and renovations.
The Texarkana Museums System says the Ace of Clubs House has fallen into major disrepair, but there is hope for the historic home.
Executive Director Emily Tarr says renovation work is underground on the house from the top down.
Crews are re-installing new windows with the original colored glass on the cupola, which is the small dome on top of the roof.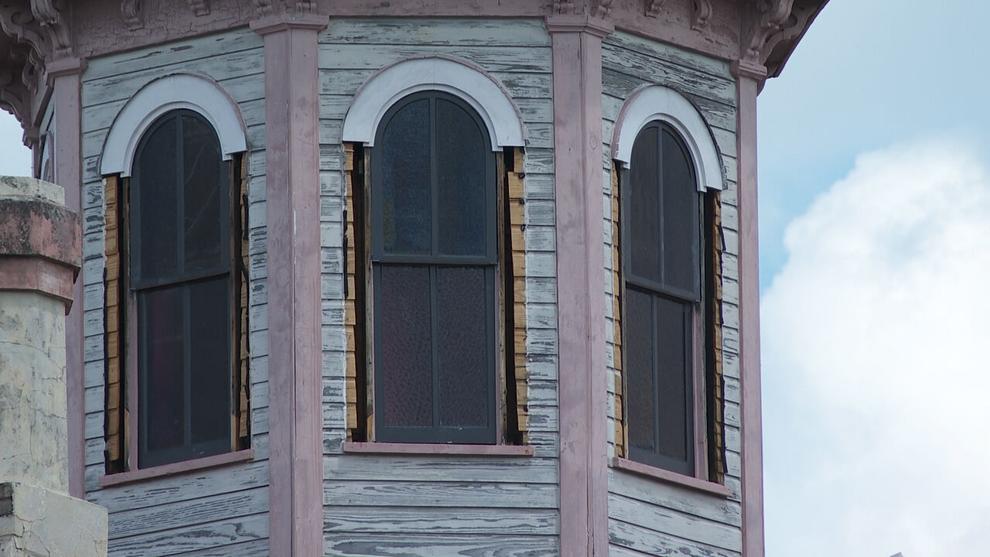 HE Wright and Company are making the repairs, which will also include new paint for the exterior.
The house is shaped like a club, from a deck of playing cards.
The two-story Italian brick mansion has 22 sides.
"We love helping the community. This is a beautiful house. It's very special. I wish more people knew about it in the community," explained Melissa Harris, HE Wright & Company Project Manager.
"We're doing our best to get this house back up to speed for the community. We'll be raising money to do that and hope that many Texarkanians will join us in that effort," said Tarr.
The total cost of repairs are estimated to be about $800,000.
The home was donated to the museums system in 1988.
It's been popular with tourists, and even featured on HGTV.
The property is listed on the national and state historic registers.
Renovations to the Ace of Clubs house are expected to take at least a year to complete.
If you would like to make a donation to the restoration efforts go to texarkanamuseum.org.