Yoshichika Takagi's 'stage in Sumikawa' occupies a hollowed-out building
the raw interiors of the k-house
Japanese architecture studio Yoshichika Takagi & Associates presents its the Stage in Sumikawa, a renovation within a twenty year-old apartment in Sapporo. The project is located within a building whose interiors had been demolished and left as a skeleton. Occupying what was once two units, the project is a celebration of the raw, stripped-down structure with little finishes and decorations. Thus, the dwelling takes on an unfinished quality with its exposed plywood, steel pillars, plumbing, and HVAC — harnessing a minimalist design language to stylize the qualities of a construction site.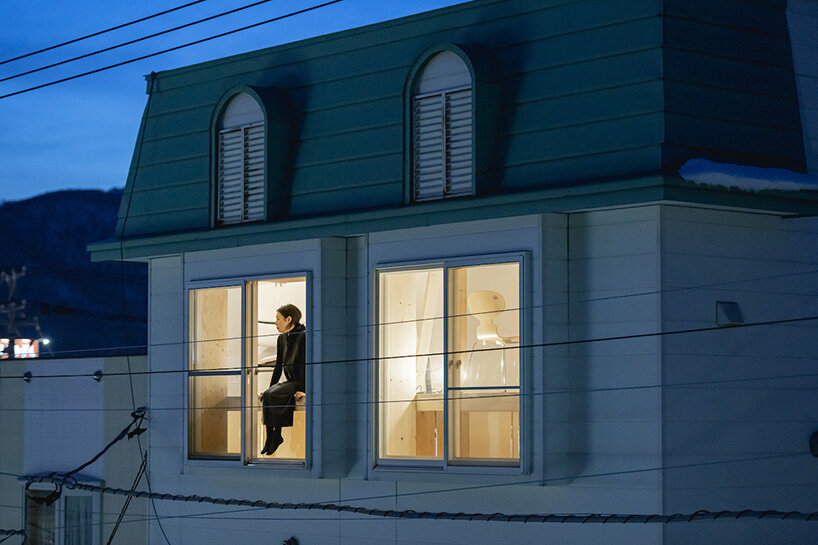 images © Ikuya Sasaki
Yoshichika Takagi designs a series of half-levels
Working within the hollowed-out interiors of an existing building, Yoshichika Takagi & Associates was able to reorganize the layout of the Stage in Sumikawa apartment in sections. Rather than a typical floor plan of cloistered rooms, the space is opened out into a series of staggered half-levels, with lower and upper floor slabs crossing the existing windows. These zones each have their own ceiling height, are visually connected, and are accessed by short steps or ladders. A lower-level bedroom hosts a forest of steel pillars to support the kitchen and sitting area above.
The architects comment on the spirit of the project: 'The windows and atrium create a space with a strange sense of scale, with a low center of gravity that guides the eye downward.'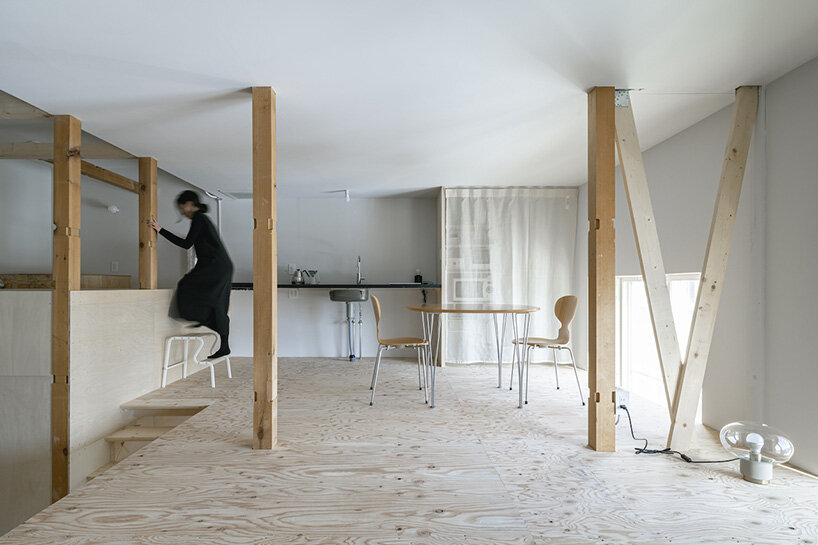 lateral levels with low ceiling heights are accessed from the main kitchen and sitting area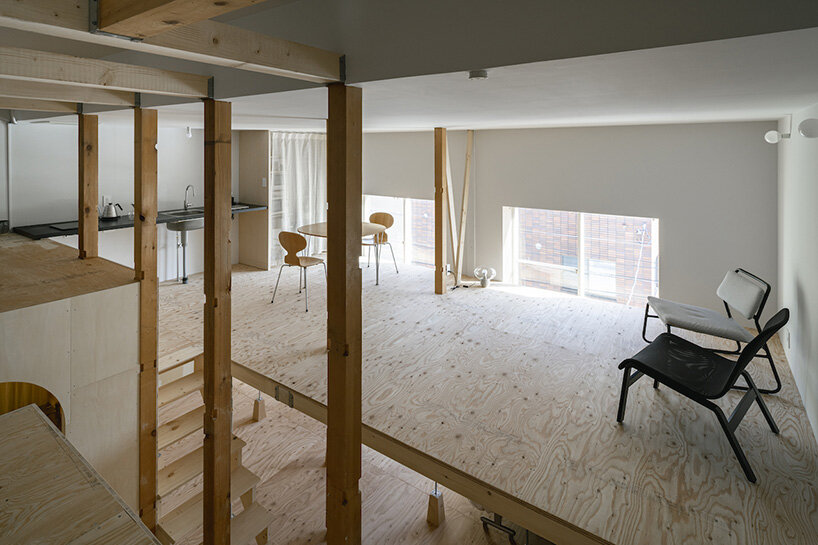 the interiors are largely left unfinished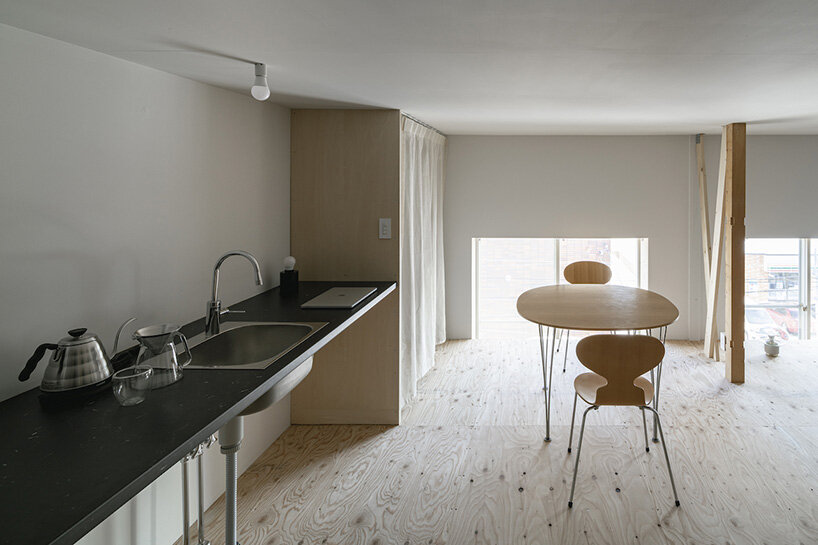 the spaces are stripped down to their most minimal form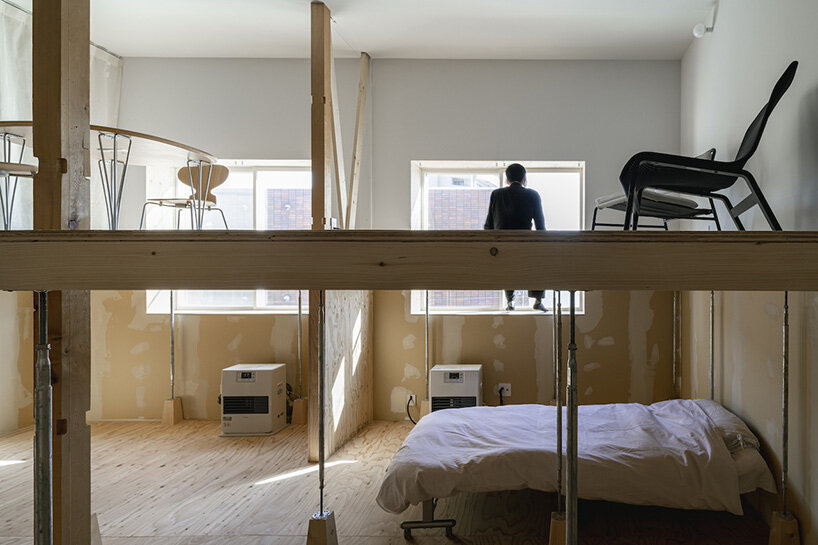 a new slab crosses the existing windows